A suspect has finally been arrested for the machete road rage attack that took place in Dudley, near Jessons Primary School in School Street on Wednesday, December 9.
The attack occurred around 9 in the morning.
Shocking video footage that was taken at the scene shows a man with a machete standing in front of a vehicle. The occupants of the vehicle quickly rolled up their windows because the man appeared to be menacing and he was holding a machete.
Then, without being provoked, he smashed the windscreen of the vehicle.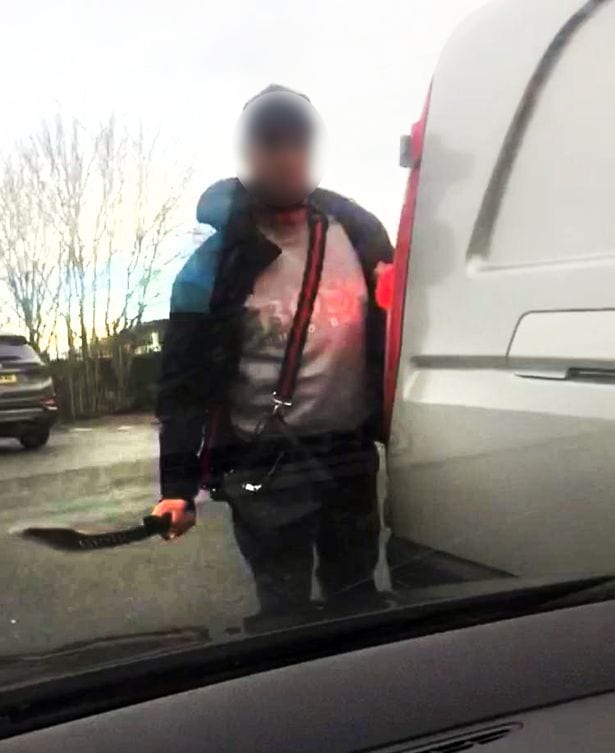 West Midlands Police later apologised for not getting to the scene quick enough to apprehend the suspect, despite receiving numerous 999 calls from concerned citizens about the incident.
Officers were reportedly not dispatched to the scene because they were told that the suspect already left the area.
However, thanks to the video evidence, they were able to track down a 20-year-old man and arrested him on suspicion of criminal damage and a public order offence.
The family in the car criticized the police because they did not immediately respond to the violent incident.
In a statement, West Midlands Police said that, "Detectives investigating a road rage machete attack in #Dudley have arrested a man. The man, 20, was held last night on suspicion of criminal damage and a public order offence. We believe we've identified a second man involved and arrest attempts are ongoing."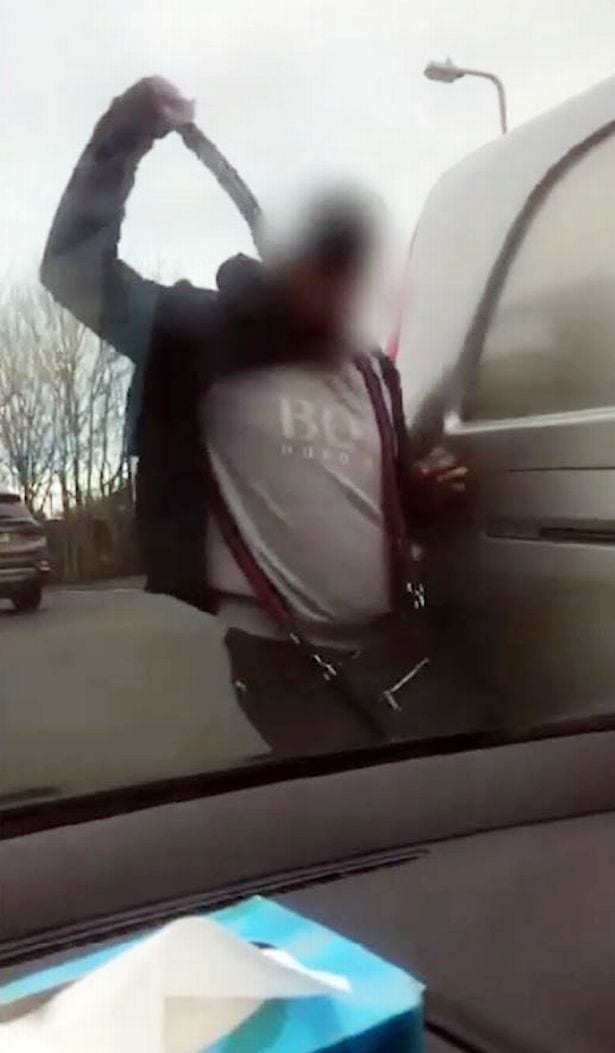 "We've reviewed our actions and unfortunately, in this instance, our response was not appropriate and for that we apologise," the statement continued.
One of the victims, a 23-year-old mum from Birmingham, said that the driver of the van got out with the machete after being yelled at to slow down.
"It's really traumatising. There were children walking around. It was outside the school gates. We are still in shock. They sped around the corner and nearly clipped us. Both vehicles had to come to an emergency stop because of how he swung around the corner," the victim told Birmingham Live.
"He then pulled his window down and my partner just said: 'Brother, there's children running around, crossing the street – slow down next time.' And then it was pure aggro, making threats trying to reach in to grab my partner. While he's doing that I can see the passenger get out. I thought he was up to no good and pulled my phone out to start recording him," she explained.
The shocking footage can be seen below: