A 73-year-old man was kicked in the back and fell to the ground after attending prayers at Kings Heath Mosque.
The incident occurred around 11pm on Wednesday, March 29, near Fletchers Bar and Eatery on York Road, when three men exited a parked black car. CCTV captured the attack, during which one assailant kicked the victim hard enough to send him into an advertising board.
Staff from nearby takeaway Brum's Finest and Fletchers customers assisted the injured man, who was later hospitalized with a broken hand and facial cuts. Police are searching for the attackers, described as two white men and one black man aged 18-30, all wearing tracksuits.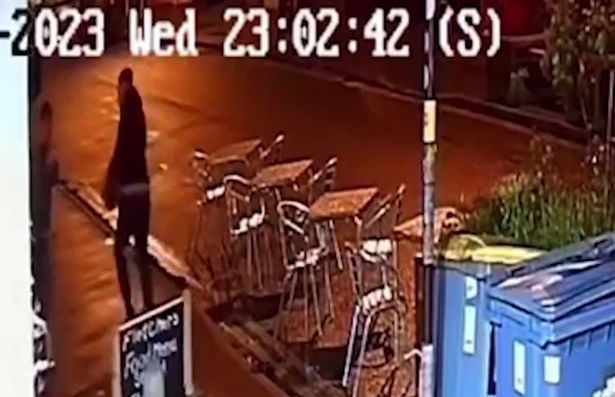 The attack is not currently linked to a previous incident involving another worshipper set on fire after leaving a mosque in Edgbaston.
Local businesses and police are working together to identify the attackers and provide reassurance to the community.
Anyone with information is urged to contact the West Midlands Police via Live Chat, quoting log 5182 of March 29.