Five teenage girls were taken into custody by armed police following a disturbance outside a city residence. The individuals, ranging in age from 16 to 18, were detained on suspicion of committing criminal damage, assault, and affray.
On February 1, at around 7pm, a response team comprised of West Midlands Police, paramedics, and a trauma doctor was dispatched to Slade Road in Stockland Green, Erdington. According to the police, three individuals were transported to a hospital, with one of them being one of the individuals arrested.
On Thursday, February 2, the front and side windows on the ground floor of a semi-detached property were boarded up and several plant pots were shattered. According to neighbors, a young girl had been visiting the vandalized home before knocking on their door and pleading to be let in.
A resident, who wished to remain anonymous, told BirminghamLive: "We heard shouting and heard there was a fight. Windows were smashed I think with a brick. A girl rushed into our house as she was scared. Many people called the police, who came very quickly. She had an injury to her face. The girl doesn't live there – she was just visiting."
According to a police spokesman speaking to BirminghamLive, there was a disturbance reported on Slade Road in Erdington around 7pm the previous day. Armed officers arrived at the scene and apprehended five females, aged 16 to 18, on suspicion of criminal damage, assault, and affray. Three people, including one of the arrested individuals, were taken to the hospital for treatment of minor injuries and have since been released. Currently, all five suspects are still in custody as the investigation continues.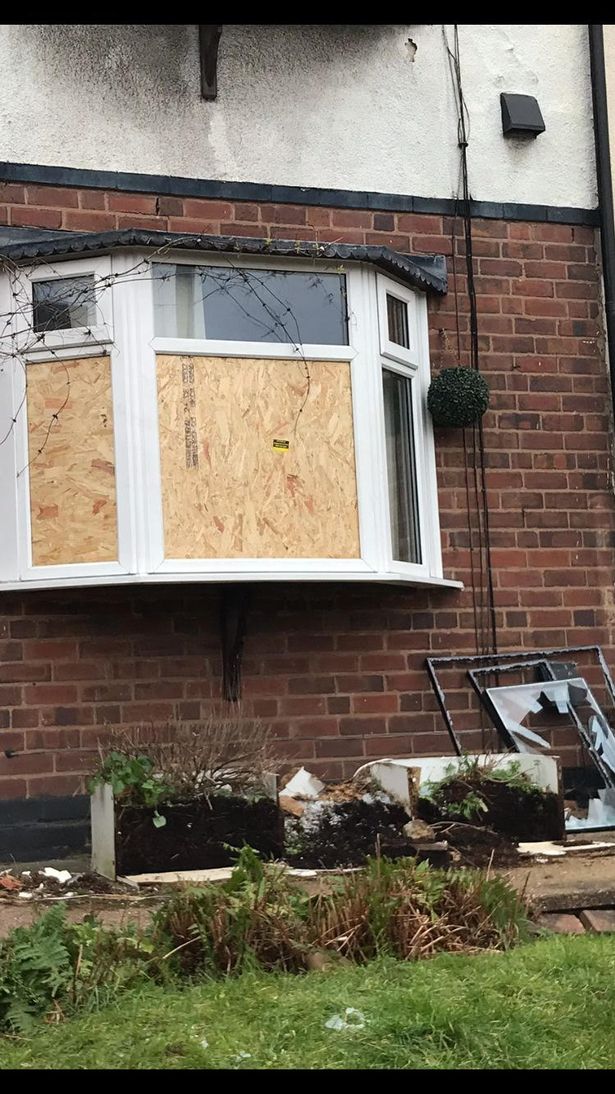 The West Midlands Ambulance Service reported that they received a call regarding an incident on Slade Road in Erdington at 7:06pm. In response, they dispatched one ambulance, two paramedic officers, an Air Ambulance Critical Care Car from Tatenhill, a MERIT trauma doctor, and a critical care paramedic.
Upon arrival, they found four individuals with minor injuries. A teenage girl was treated on site and then taken to the hospital as a precautionary measure. The other two female patients and one male patient were evaluated by staff and determined not to need hospital treatment, and were subsequently discharged at the scene.
According to the Youth Justice Strategy statistics for 2022 and 2023, youth crime is actually on the decline in the UK. At the same time, the number of minors reoffending has dropped and remains well below previous averages. Additionally, the number of young individuals spending time in custody has also diminished, demonstrating that substantial progress is being made.
Although the rate of re-offences per re-offender increased to 4.5 in 2021 and 2022, compared to the national average of 3.95, this is primarily due to a small group of young people with very complicated needs. The Council is dedicated to providing continued support to these young individuals to secure the best possible outcomes for them. However, this shows that there is a problem with repeat offenders, who are committing a vast majority of the crimes.