Detectives are currently investigating the tragic fatal shooting of a father and son in two separate villages in Cambridgeshire and are awaiting the results to determine if a gun found in the Midlands was utilized in both murders.
The police believe that a disagreement within a close-knit group of individuals, likely related to a child custody battle, escalated into violence, culminating in the double shooting.
Three suspects have been apprehended on suspicion of conspiracy to commit murder.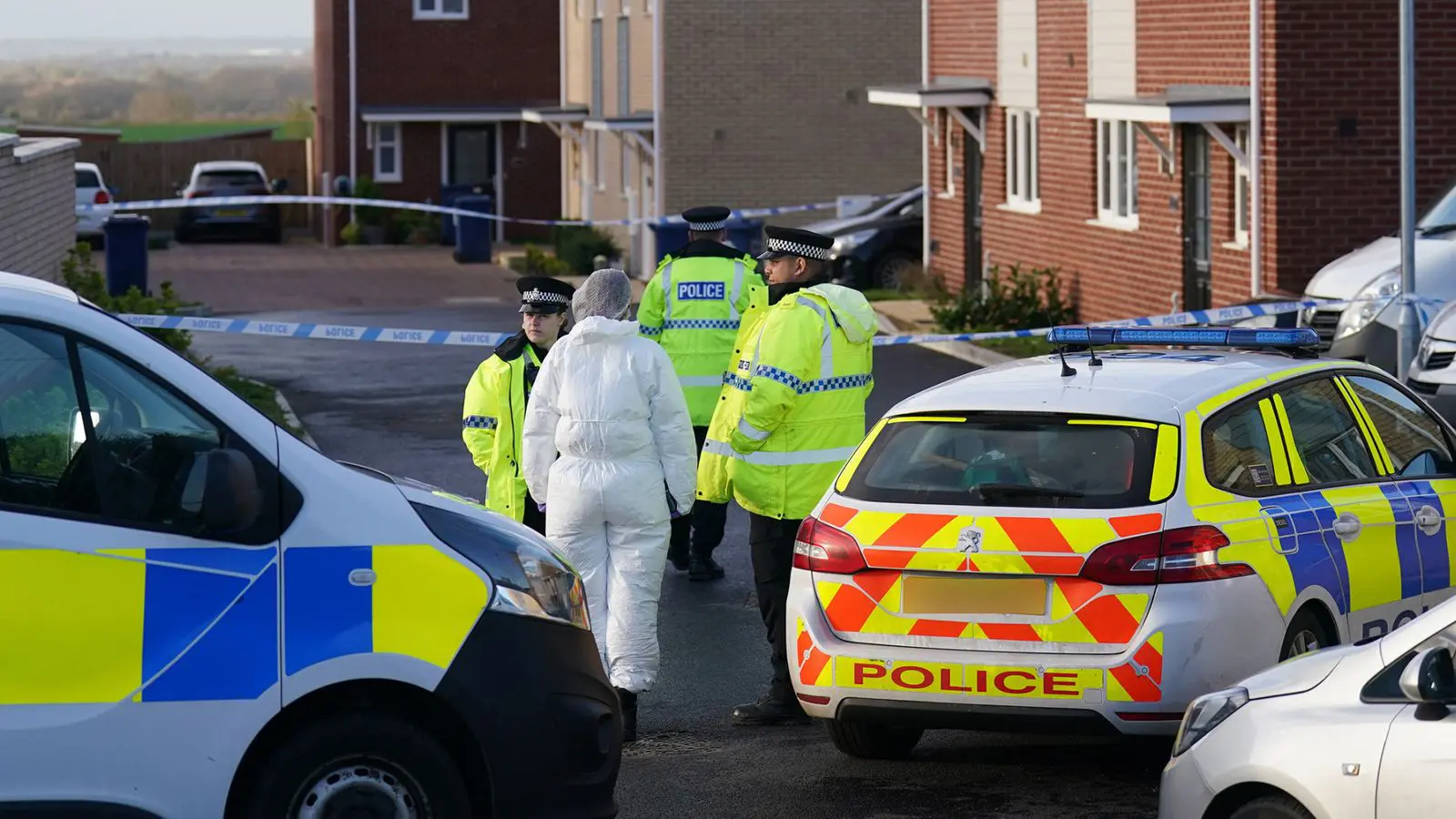 The victims have been identified by locals as Gary Dunmore and his son, Josh Dunmore. The fatal shootings took place in two villages located six miles apart on a Wednesday evening, both being targeted attacks within the victims' residences. Several shots were fired at both crime scenes, according to the police.
Detectives have confirmed that a shotgun discovered in Worcester, approximately a three-hour drive away in the vehicle of a 66-year-old man who was arrested by armed police, was legally possessed. Ammunition was also recovered from the scene.
Police officers were initially summoned to a Bluntisham property following reports of gunshots shortly after 9 pm on Wednesday. Upon arrival, they found the body of a 32-year-old man with a gunshot wound. At 9:37 pm, authorities received another call from someone in nearby Sutton, also reporting the sound of gunshots. A 57-year-old man's body was discovered at a property in Sutton, also bearing gunshot wounds.
DCS Jon Hutchinson confirmed that the victims were father and son, stating, "Working with local residents and family members, we quite quickly established that the two victims were related and they were father and son." Hutchinson also mentioned that the primary line of investigation was centered around a family-related issue.
While media reports suggested that the incident might be related to a custody battle, Hutchinson confirmed that this was indeed an active line of inquiry for the investigators.
Although the police could not officially name either victim due to a lack of formal identification, two individuals from the local area—a 27-year-old man and a 33-year-old woman—were arrested at a hotel just outside of Cambridge.
The 66-year-old man was apprehended by armed officers on a motorway in the Worcester area, believed to be en route to the West Country and having recently relocated to Cambridgeshire. Hutchinson stated, "Following his arrest, his vehicle was searched and I can confirm we have recovered a firearm."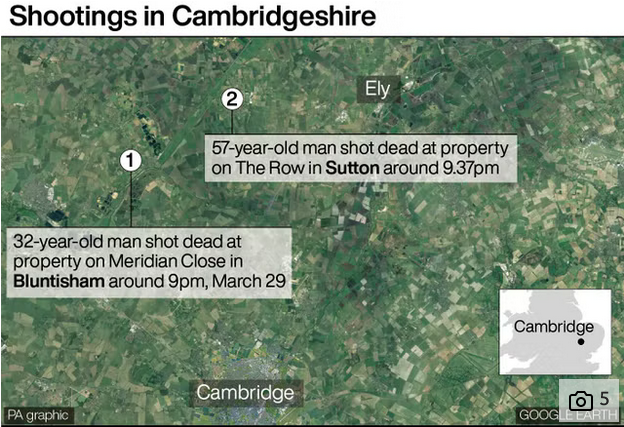 The crime scenes, located in Meridian Close, Bluntisham, and The Row, Sutton, were cordoned off, with police officers remaining at the locations. A heartfelt tribute left in Bluntisham read, "Josh, you shined such a bright light over everyone around you."
Neighbors near the two sealed-off semi-detached houses in Sutton reported hearing gunshots and witnessing armed police arrive shortly after. Forensic officers in white suits were seen working at the scene on Thursday morning, with two bunches of flowers left on the drive.
DI Mark Butler, a member of the major crime unit, stated, "We have launched two linked murder investigations following the shootings of two men at separate properties in the county.
These events will be shocking to local people, and there will be understandable concerns within local communities; however, we are treating the attacks as targeted and there is no wider risk to the general public." Butler also mentioned that there would be an increased police presence in the affected areas, and officers would be at the scenes throughout the day.
The investigation is now focusing on determining how these tragic events unfolded, and police are appealing to anyone who was in either area and saw anyone acting suspiciously or a white Peugeot 208. They urge that any information, regardless of how insignificant it may seem, could be crucial to their investigation. A local resident, Murray, reported that police officers