Lee Murray, a former UK-based mixed martial arts (MMA) fighter, garnered global attention when he went from the ring to a life of crime. Known for his athletic prowess and flashy lifestyle, Murray eventually found himself embroiled in one of the most significant heists in British history.
This article delves into Murray's rise and fall, from the fighting arena to his involvement in the 2006 Securitas depot robbery.
Born in 1977 in South East London, Lee Murray grew up in a working-class neighborhood with a British mother and Moroccan father. He developed a love for martial arts at a young age and soon discovered his natural talent for fighting. As he honed his skills, Murray began participating in professional MMA bouts, earning a reputation as a formidable fighter.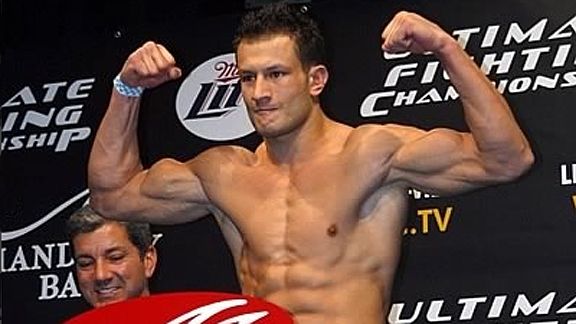 Despite his success in the ring, Murray's personal life was fraught with trouble. He often found himself embroiled in street fights and altercations outside of the arena. While he gained a notorious reputation, Murray's fighting career remained on an upward trajectory, leading to a contract with the prestigious Ultimate Fighting Championship (UFC).
However, Murray's career was derailed by a stabbing incident in 2005, where he sustained life-threatening injuries. This event marked the beginning of his descent into a life of crime. Though he was unable to return to the ring, his connections within the criminal underworld provided him with new opportunities.
In February 2006, the Securitas depot in Tonbridge, Kent, became the target of a meticulously planned robbery. A gang of criminals, including Murray, abducted the manager and his family, forcing them to grant access to the facility. The culprits proceeded to steal £53 million, making it the largest cash heist in British history at the time.
In the months following the robbery, British law enforcement began to unravel the details of the crime, eventually identifying Murray as a key figure in the heist. However, by that time, he had fled to Morocco, where his dual citizenship complicated efforts to extradite him back to the UK.
Moroccan authorities arrested Murray in 2006 on unrelated drug charges, and he was later sentenced to eight years in prison. After serving his time, Murray faced trial for his involvement in the Securitas depot robbery, receiving a 25-year sentence in 2010.
Lee Murray's transition from a professional MMA fighter to an international fugitive underscores the drastic turns that one's life can take. His story serves as a cautionary tale about the consequences of choosing a life of crime over a legitimate career. Despite his former success in the ring, Murray now remains incarcerated, paying the price for his criminal endeavors.