An 11-year-old girl and a 15-year-old boy sustained injuries during a shooting incident in the Bushbury area of Wolverhampton on Monday. The two were caught in the crossfire when shots were fired on Shelley Road, according to local police.
Authorities confirmed that both victims were transported to a nearby hospital for treatment after sustaining gunshot wounds to their legs. The condition of the injured minors has been reported as stable.
In the aftermath of the shooting, witnesses reported two cars engaging in a high-speed chase in the vicinity. One of the vehicles was later discovered abandoned. Police believe both cars, a black Mini and a grey Ford Focus, were stolen. The black Mini was recovered from Third Avenue and has been seized for forensic examination.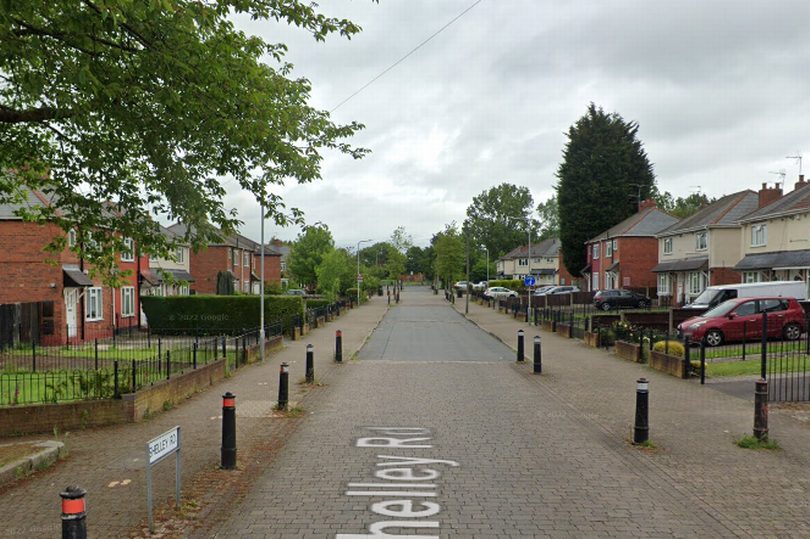 At the time of the shooting, around 15:00 BST, the 11-year-old girl was in parkland off Shelley Road. Police cordoned off the area, which remained closed on Tuesday. In response to the incident, additional police patrols have been deployed in the area, and officers are conducting house-to-house inquiries.
A spokesperson for the police force highlighted the emotional impact of such an incident, stating that officers are working closely with local schools to provide support. The spokesperson emphasized the shocking nature of the crime, especially given its occurrence in a residential area, and reiterated the force's commitment to identifying the responsible parties.
As part of their ongoing investigation, police are urging residents and drivers in the area to review any doorbell or dashcam footage they may have, as it could potentially assist in identifying suspects and piecing together the events leading up to the shooting.