According to police, an 86-year-old woman, Angela Tarver, was killed by her son at their home in Woking, on December 19 of last year, and the suspect, 47-year-old Philip Tarver, recently appeared in court to answer for his crimes. Grisly details came out in the first days of the trial, in which Tarver has been accused of decapitating his mother with an ornamental sword and putting her head in the freezer. He also threatened to kill his 83-year-old father during the incident, according to Metro.
It was revealed in court, at the Old Bailey, that Tarver also hacked off his mother's left ring finger and placed it in the kettle. Police say that when they arrived to the home they found Tarver wearing a woman's floral nightie, waving a Union flag, and holding a knife. As soon as Tarver saw police he shouted, 'I surrender, I surrender.'
Despite the very serious and gruesome allegations, and an initial confession, Tarver denies killing his mother or threatening his father.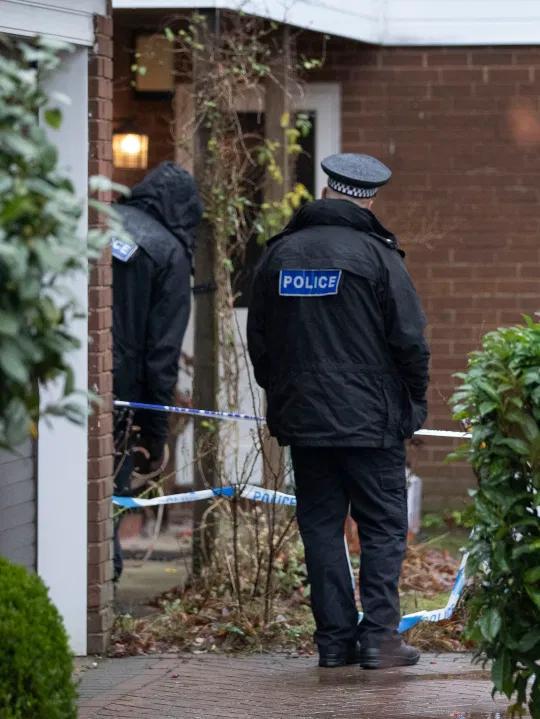 Prosecutor Alexandra Healy QC had a different story, she told the court that "It is the prosecution case that at around midday that day, in the kitchen of the address, the defendant stabbed his mother in the chest with an ornamental sword, killing her. 'It appears that, whilst the police were making their way to the address, the defendant decapitated his mother, placing her head into the freezer in the kitchen. 'And he amputated her left ring finger, which he placed into a kettle."
It seems that Tarver may be suffering from mental illness and substance abuse problems. Jurors heard that the night before the killing Tarver bought a six-pack of beer and a bottle of vodka, and then began acting very strange the following morning, accusing his parents of "poisoning" him and unplugging all the phones and computers in the house, saying that he was "spring cleaning."
When his father confronted him about what he was doing, he was told to 'go and die'. As his father was going around the house plugging back in all the electronics, he heard a scream coming from the kitchen. When he went to see what was going on, he saw his son brandishing a sword, and saw his wife laying on the ground.
Tarver then threatened to kill his father, and said that he was ordered to kill them by a 'supreme commander' or 'supreme leader',
Colin Tarver rushed outside to contact the police and waited outside until the police arrived to arrest his son.
When police arrived, Tarver admitted to the murder and apologized, telling police that "His wife is in the freezer."