A 34-year-old man from Leeds, Lukasz Cyran, was randomly attacked by a group of men while having a morning cigarette outside of his apartment complex one morning. Cyran can't think of why someone would target him, and he believes that he was likely the victim of a random attack.
Now he says wants to move out of the area because he fears it could happen again. Indeed, there have been a string of recent attacks in the area that is giving everyone in the region cause for concern. In another seemingly unrelated case, a nearby neighbour had their windows smashed, and another had rocks thrown at her. All of these attacks appear to be random and without motive.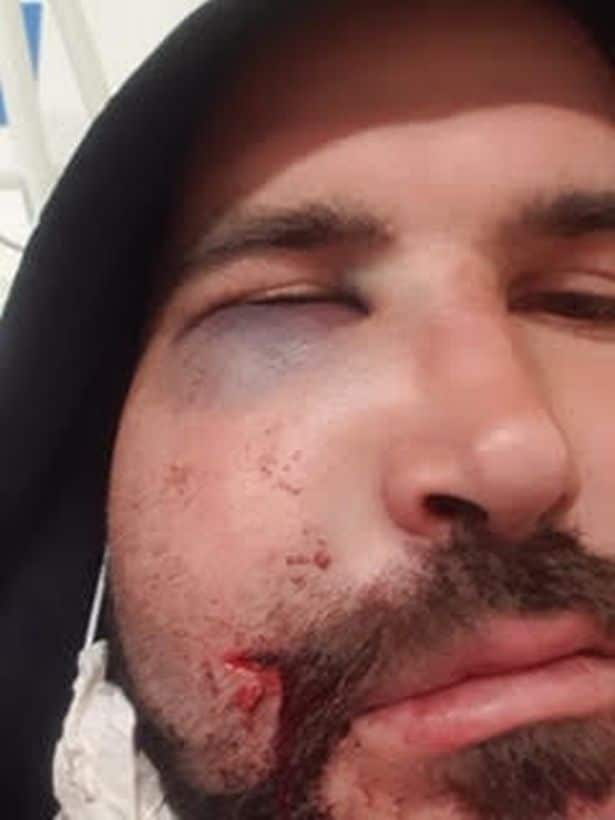 Cyran told LeedsLive that he needed to be hospitalized for very serious injuries following the attack. Pictures of his face after the attack show that he was extremely bruised and swollen.
Cyran says that it was a group of six masked men who assaulted him, and one of them was carrying a knife. He said that he was confused when they ran up on him and began punching him without provocation. He tried to hit them back once, but then they all jumped on him, and one of them cut him with their knife, about five centimetres across.
Cyran said that there are many residents who are leaving the area due to fear of violence. It is suspected that a small group of people is responsible for this violence, and the neighbourhood is hoping that they can be brought to justice.
Detectives are asking for witnesses of the assault to come forward. Any witnesses or anyone with information on the case is being asked to contact Leeds CID on 101, referencing crime number 13200434757.  Anonymous tips can be made to the independent Crimestoppers charity on 0800 555 111.